Sexual Reproductive Health and Rights towards GS Gikomero students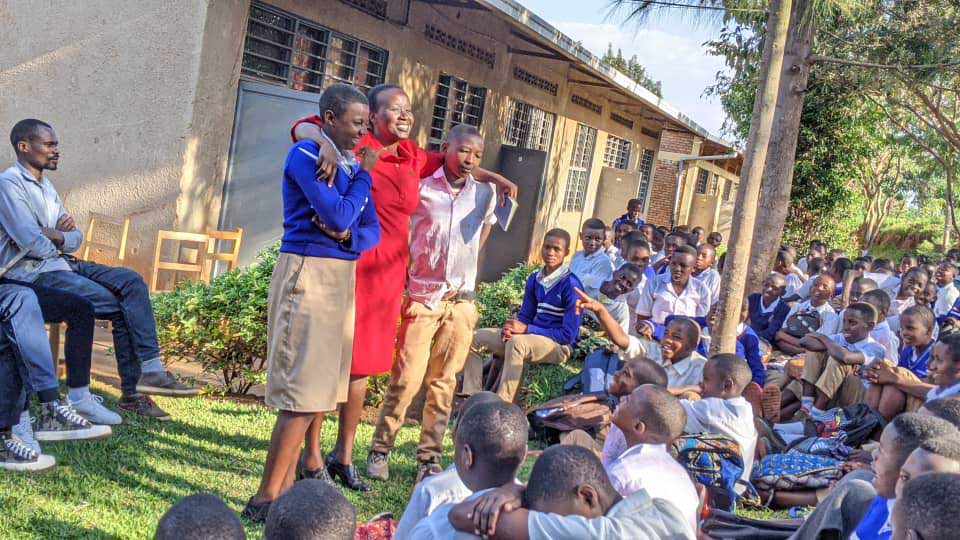 Through its program "Wimusiga Ivu" which has the purpose to educate teenagers on their sexual reproductive health and rights but also engaging other stakeholders including parents, family members, and school leaders, the members of Youth Dialogue for Peace and Development together with the Legal Representative and Vice, the secretary, public relational personnel, Mobilizer and other members, On 04th Oct 2023 gathered at Group Scolaire Gikomero for the sensitization on sexual reproductive health and rights.
In the presence of Headteachers and teachers, all students assembled in one place, the team was ready to sensitize about sexual reproductive health, without forgetting rights. The headteacher and teachers welcomed the team of YDPD and appreciated the efforts of YDPD to conduct the dialogue with young pupils and students who are teenagers in the range from 12 to 20 years old (respectively Secondary 1 and 6).
GS Gikomero, is among other five schools in Gasabo whereby Wimusiga Ivu Clubs were introduced throughout Wimusiga Ivu project and these were started as a pilot schools. Wimusiga Ivu Club is a place where sexual reproductive health matters are deeply discussed to help teenagers understand some of their body changes and feelings in different stages of their growth. This result in stopping misinterpretation sometimes put forward by opportunists who wants to destroy teenagers' future.
School Materials to students from vulnerable families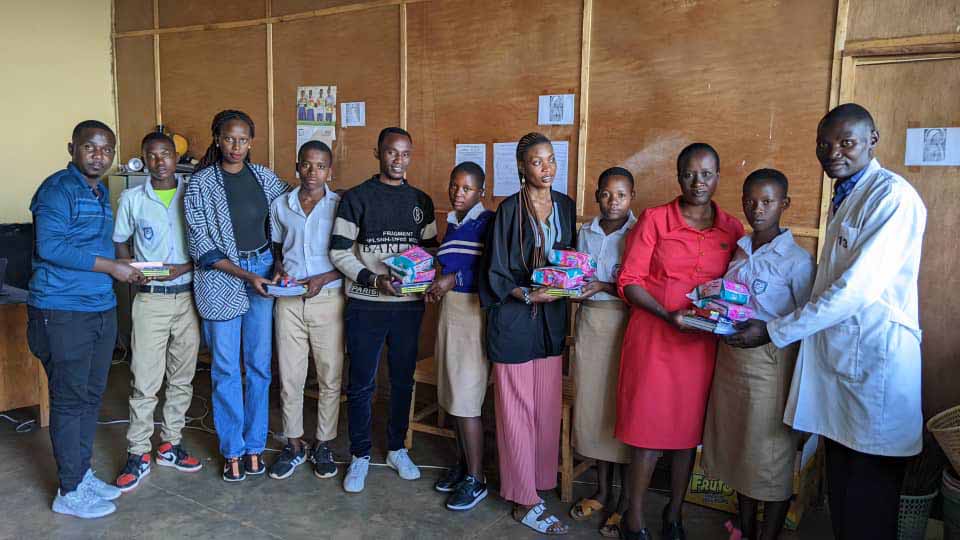 Through internal contributions by members, YDPD was able to support 5 students both girls and boys from vulnerable families identified by the school, and provided them with school materials that will be useful during their studies. The legal Representative of YDPD encouraged them to work hard as they prepare their bright future ahead of them. He promised continued support from YDPD as much as possible depending on what will be available. He encouraged other students who feel interested to join WimusigaIvu Club, with so to learn more on their SRH and avoid surprises.
It is crucial that teenagers are taught about their sexual reproductive health after realizing that parents and relatives are very busy in their businesses and the victim becomes a teenager who is just misinformed on his/her body changes. Like other past years, numbers of teen pregnancy are rising both in rural and urban areas in different districts of the country, despite financial challenges being confronted in the implementation of this program, YDPD will continue to use efforts available to educate teenagers so that they are equipped with necessary information for the future benefits of pure and firm Rwandans who will sustain peace and development in the country.